Cold Claim
See how we designed this strategic learning game
The project
The place is Antarctica. The year is 2049. Your mission is to locate and extract what is now Earth's most precious resource: Paleo Water. As expedition leader, you must prepare to navigate harsh terrain, prospect for Paleo, discover artifacts, and claim coldly contested land... while outwitting your rivals and protecting your reputation!
In the spirit of Settlers of Catan and Kingdom Builder, Cold Claim is a strategic board game for two to four players available via iPad Game Center, pass-and-play or the physical board game.
Our role
Game design
Interface design
Writing simple AI
Illustration
Copy editing
Branding
Project management
Web design
Testing
Physical board game prototype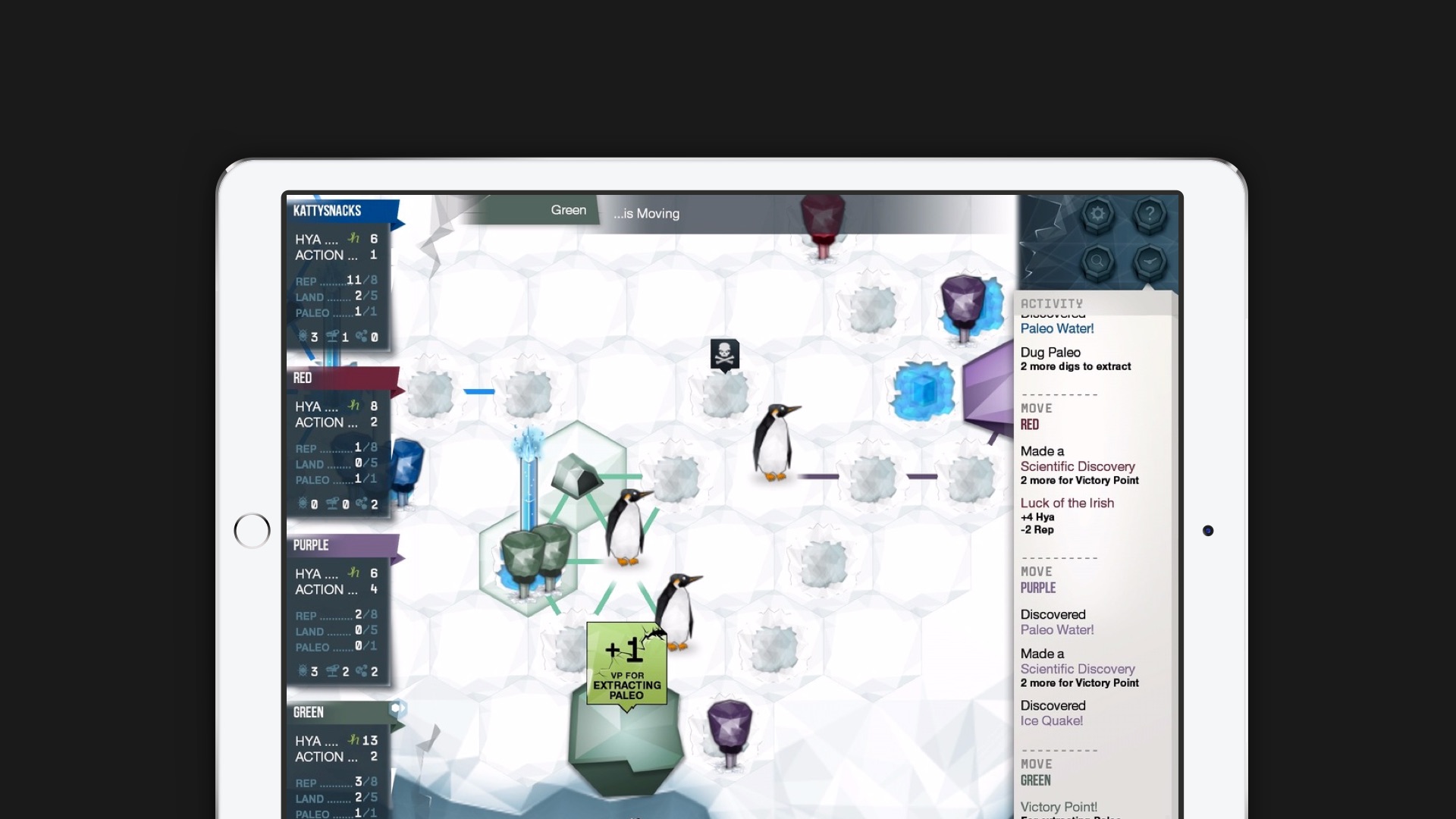 Kat was lead designer for this iPad game, board game and supporting website. She was actively involved in planning, testing and producing this strategic game. ColdClaim was designed in collaboration with
Natron Baxter
.