Water Rangers
Water testing for everyone
The project
Water Rangers is a unique and cutting edge tool set that not only encourages communities to collect strong, relevant, usable data, but also makes it easier and more joyful to do so.
Our role
App development
Branding
UX/UI design
Responsive build
Native apps that work offline
Open data integration
Monitoring tool development
Education / curriculum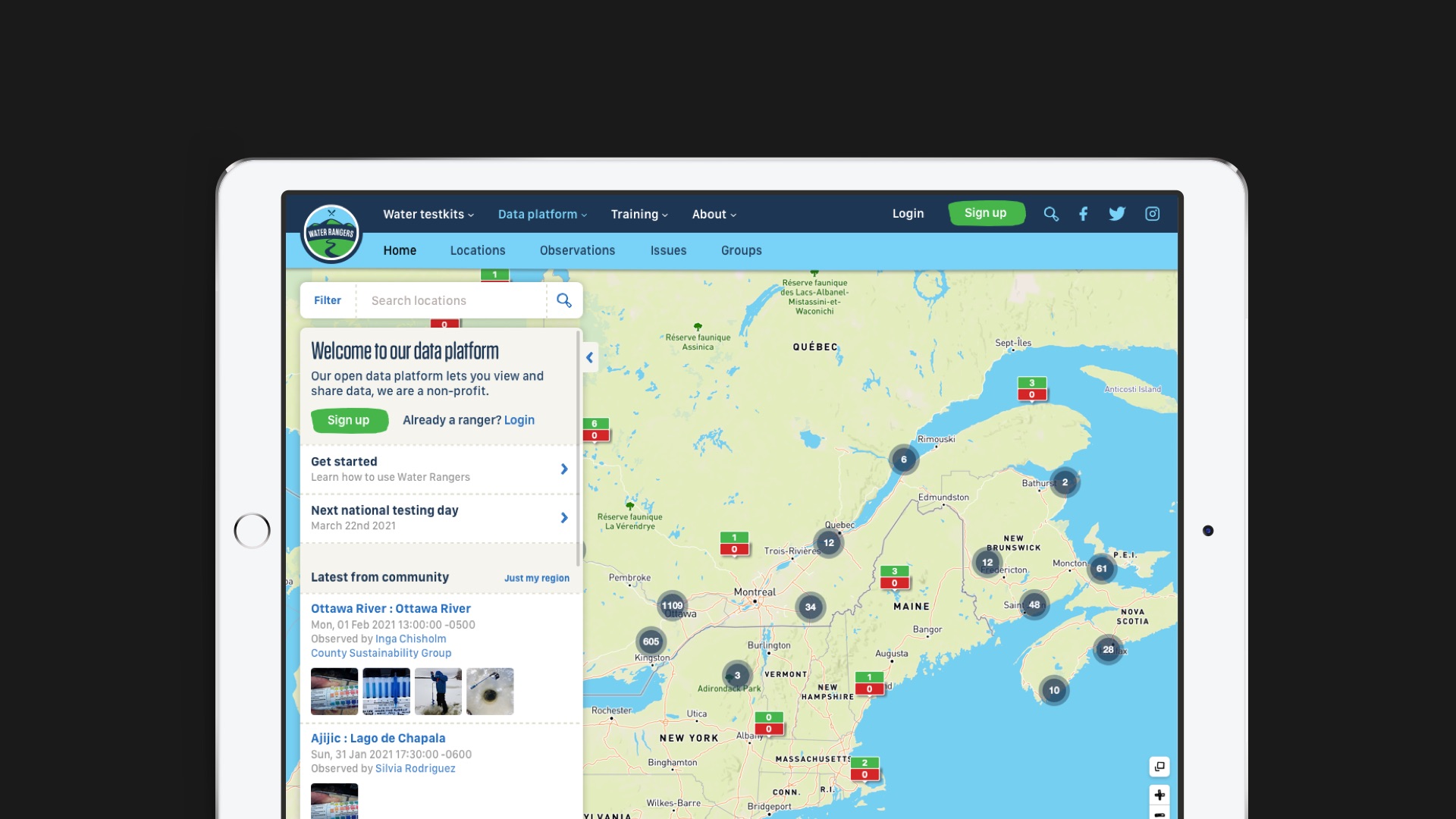 The team at Capra built an in-field data collection app, in-house data management tools, and a world class data sharing platform. Already 140 groups are actively testing in Canada, United States, Mexico, and more!