Shrimps Matter
Play a game while exploring the interconnectedness of the ocean
The project
Game designers Tabatha Soltay from Tab Talks and JP Veilleux wanted to create a beautiful game that helped teach people about the interconnectedness of our oceans. What they designed, and we brought to life with beautiful visuals, is the complex vision of how difficult it is to balance being environmentally responsible with being economically prosperous. The game was designed as part of Ottawa Wavemakers in association with Hub Ottawa and WWF Canada.
Our role
Logo design
Visual game design
Box and game piece design
French and English versions
Instruction book design
Open-source game creation
Web design
Responsive build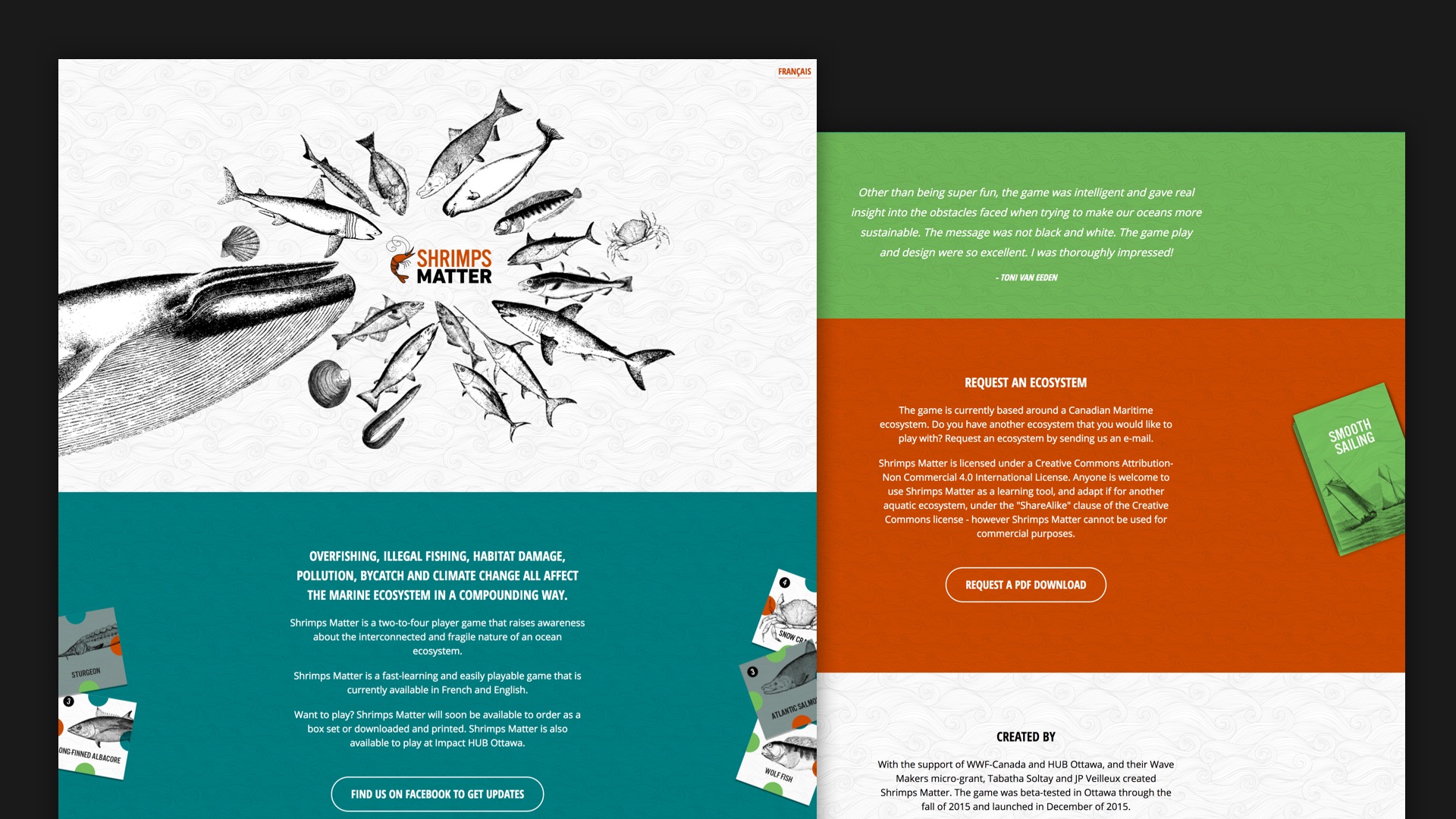 We were responsible for everything visual, from the logo to how to simplify concepts using visuals (colour, layout and a common visual language), as well as preparing assets for print. We also had fun making the supporting website! It was launched in December 2015, and is now available for purchase or to use as an open-source game (print and play).